During the contentious run up to the 2020 presidential election and even during the surreal aftermath, many major media outlets singled out the role and influence of what they cast as the Latino vote monolith.
There was a parade of pundits who saw this potential 32-million vote identity group as an entity that Democrat Joe Biden needed to hold together and an electorate in which incumbent President Donald Trump needed to make inroads.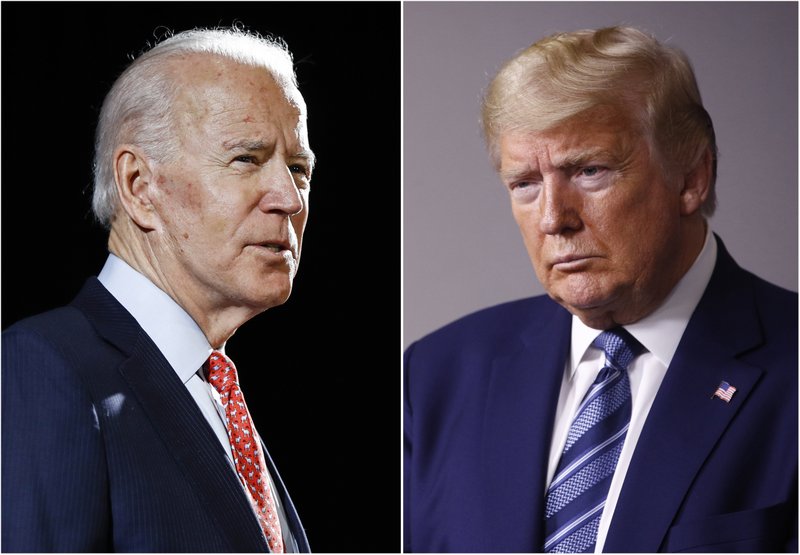 The question is whether did this monolithic label for an increasingly influential multi-ethnic population is accurate or just a convenient but misleading label.
It did not help that media giants such as The New York Times, for example, give credibility to the unified entity view in pre-election commentaries headlined "Vote Aquí: The Decisive Power of the Latino Vote" and "The Latino Vote: The Sleeping Giant Awakens."
Even after Trump made a strong showing among Cuban-Americans in South Florida and among Tejanos in Texas to keep these electoral vote-rich states in his column, there were "contribution" commentators who characterized these results as signs that the monolith was fracturing.
But while the cable news and national print commentators may have had the bigger stage there were other voices – some who have spent long careers focusing on the Latino population – who labeled this portrayal as a convenient myth.
This group includes Charles R. Venator Santiago, associate professor of political science at the University of Connecticut's Institute of Latina/o, Caribbean and Latin American Studies Jose Alejandro La Luz, a longtime labor activist and advocate for worker rights in Puerto Rico and the United States, who early in his career lived in Hartford and was involved with area Puerto Rican tobacco workers organizations.
Venator said, "There is no homogeneous Latino vote." He explained that diverse factors, such as nationality and religious status, were more causative than any pan-Latino model.
La Luz stated, "There's no such thing as a Latino vote … they are not a voting or political bloc, homogeneous or a monolith."  Moreover, the Latino vote, according to the Puerto Rico-born political influencer is "a myth created by media outlets and the academy to 'catalog' all these different nationalities into one Hispanic or more recently Latinos."
Another source of enlightenment is Nate Silver's respected FiveThirtyEight website which focuses on database political and cultural issues. FiveThirtyEight stated: "There were clear signs all along that Biden might be weaker than Clinton among Latinos voters, and the places where Trump appears to have gained support — in rural areas and among more conservative Latino voters like Cuban Americans — just speak to the diversity of a group that should never have been regarded as politically homogenous, to begin with."
However, in post-election coverage the "myth" of the Latino voting bloc still persisted with Fox News bannering "(Alexandra) Ocasio-Cortez calls out Dems over Latino Vote" and "Latino Vote 'made a big difference' for Trump in Florida: (Juan) Williams," as well as the MSNBC Morning Joe show looked at the results and asked, "Will 2020 Mark The End Of Seeing The Latino Vote As A Monolith?"
Meanwhile, Democrat Joe Biden turned Arizona blue which was credited to a large Latino turnout, the former vice president did not perform as well with this population as Hillary Clinton in 2016 in several other states such as New York, Americas Society/Council of the Americas based on exit polls conducted by CNBC, CNN, NBC, New York Times. 
Connecticut was not included in this eleven state breakdown but its results provided some hints that the state's Latino electorate, comprised mostly of Puerto Ricans and a growing number of naturalized Latin American immigrants, is not a solid voting bloc.
Statewide, Trump tallied more than 50,000 more votes than in 2016, but this gain was illusory because of the huge turnout and his margin of defeat grew nearly two percentage points.
At the same time, the president's share of the vote, while still relatively paltry, increased in heavily Hispanic Hartford and Bridgeport, by respectively five and three percent. Yet in Danbury, among the state's most diverse and fastest-growing Latino populations, where Biden did notably better than Hillary Clinton did in 2016.
Meanwhile, in two state House districts in Bridgeport dominated by Hispanic voters, Democrats maintained their huge dominance but their margin fell respectively two and seven points less than in 2016.
There also are observations that the historic Democratic dominance reliance on a strong show among Latinos is being eroded by conservatism.
"It (conservatism) is increasing very, very slowly but again their representation is active/vocal but small in our state," observed Werner Oyanadel, Latino and Puerto Rican policy director for the General Assembly's Commission on Women, Children Seniors, Equity and Opportunity.
Oyanadel also said, "I continue to see a diversity of political influences taking place in the Latino community: mostly Latino – Christian right – or evangelical and Latino 'business' oriented people that probably represent a 20 percent of the overall political inclination."
Carmelo Rodriguez, a Republican and Latino leader in New Britain saw a movement toward his party due to conservative values. "The majority of Latinos lean toward conservatives values due to their Catholic or evangelicals upbringing. Abortion and freedom of religious rights are a sensitive topic in every Latino house," Rodriguez said.
Democrats need to pay more attention to Latinos, according to state Representative Edwin Vargas.
"Democratic leaders are taking the Democratic community for granted with the attitude 'who else can they vote for,'" said the Hartford Democrat. "This is a mistake and a lot of Latinos are shifting toward the Republicans."
Among the factors behind Latino political choices, Venator said, are whether one was native-born or had migrated to the United States, generational differences, assimilation, mobility, national identity, and religious attitudes.
Another causative factor is which party provides the most benefits.  "Even if they are conservative," Venator observed, "they realize Democrats give them more resources and are likely to vote Democratic."
This attention to resources also impacts where many Latinos live. In Connecticut, he said, the attraction is health care.
Venator also observed that more Latinos are moving into the "none" category, which he said is more in line with the Democratic party.
State Rep. Jason Rojas said there is a lot more "individuality" in how Latinos perceive politicians based on ethnic origins.  "The interests of Puerto Ricans are different than that of Mexicans and of Cubans," said the East Hartford Democrat who recently was selected to serve as majority leader in the state House of Representatives.
Rojas said that the COVID-19 pandemic and its disproportionate economic and health impact on Latinos and blacks is a common issue and that education is a common concern in urban areas. However, while immigration policies also are important to Hispanics, it is different for Puerto Ricans who don't have issues of citizenship."
In the long run, another way other than as a monolith comes from The Federalist, a web magazine that focuses on culture, religion, and politics.
"An alternative," wrote Kyle Sammin, a senior contributor and Conservative Minds podcaster, "would be — and should be — to treat all Americans simply as Americans. Most citizens, whatever their backgrounds, want the same things: peace, prosperity, safety, and protection of their rights. Race and ethnicity are relevant, even now, but they are not everything."